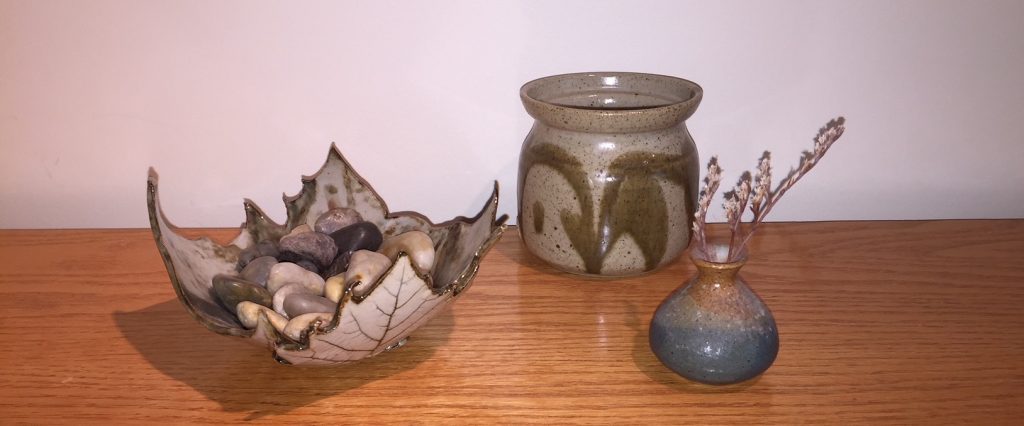 The C&O Restaurant in Charlottesville, VA is a very special place for my wife and me. Back in 1982, when I was in college, I had more hair but less money. I took my then girlfriend Wendy to the C&O Restaurant for Valentine's Day. We had a wonderful evening but the meal set me back about sixty dollars and I had to borrow cash from my parents before the check I wrote hit my bank account. Eventually, I was able to pay my parents back and a few years later, despite my lack of financial resources, Wendy married me anyway.
More recently, after living near Washington, DC for almost thirty years, we moved back to the Charlottesville area and were delighted to see that the C&O Restaurant was still there. It has since become our go-to restaurant for anniversaries and special events. And luckily, I no longer have to borrow money to eat there. Wendy pays. 
Anyway, everything we have ordered off the menu at the C&O Restaurant is outstanding. But, when it comes to dessert, there is only one choice—the Sticky Toffee Pudding. It is hands down the best dessert I've ever eaten. I'm not sure what's in it but I'm pretty confident that it has butter, sugar, more butter, and a bit of flour and eggs to hold all the butter together. Every time we get it, we simply melt into a confectionary nirvana. But then, a few minutes later, it's all gone and the magical moment ends.
This is a fact of life. Things are impermanent. But we can still embrace all that we experience so that our lives are enriched along the way.
I grew up in Emory, VA, a town that was home to Emory & Henry College, Addison's Drug Store, and a tiny post office where the Postmaster sometimes read your mail. Our next-door neighbors were Ed and Gini Bingham, a lovely couple who intrigued me with their homemade bread-making skills and the fact that they used honey in their tea instead of white sugar like the rest of us southerners. Ed was a professor at the college, and for the second half of her life, Gini was a potter. You see, when their daughter Kathy was twenty-five, she died in a hiking accident. It was an overwhelming tragedy and for several years after the accident, Gini was so distraught, she said, "I couldn't go a minute without thinking about it."
As Gini began to emerge form her grief, she felt the need to find an activity to help occupy her mind. So, she studied the craft of pottery, built a kiln in her back yard, and became an exquisite potter. I remember visiting her pottery studio on a regular basis when I was a kid. I'd sit nearby and watch as Gini created bowls, vases, and mugs from spinning lumps of clay. She made some of the most beautiful and unusual pottery I've ever seen.
In 1986, when Wendy and I got married, a number of my hometown neighbors gave us pieces of Gini's pottery as wedding gifts. And then, whenever we went back home to visit my parents, we'd stop by her studio to see the newest items she had created. I think we bought at least one piece every time we were there and she'd almost always throw in something for free like a leaf-shaped trivet or an odd looking experimental serving dish. As a result, we collected quite an assortment of "Gini pottery" over the years.
Unfortunately, Gini died of cancer several years ago. So, our current collection of soap dispensers, baking dishes, and coffee mugs are the last pieces of her pottery we will ever have. 
There was a time when we didn't want to use the pottery for fear that we would break it. We imagined that we could lose it all and be permanently disconnected from our special relationship with Gini. Then, one day, it occurred to me that if we didn't use any of it, those beautiful mugs and dishes would just sit in the cabinet and never give us any joy.
So, now we use everything. And occasionally, we do break a vase or a coffee mug. And when we do, we appropriately feel the loss but we also appreciate the time we had to enjoy it.
In the world of mindfulness, there is a valuable principle called impermanence. Basically it reminds us that nothing in our earthly environment lasts forever—not people, not pets, not pottery, not even our time on this planet. Everything physical comes to an end at some point and by recognizing this fact, perhaps we can embrace and appreciate the time we do have in our world more fully.
You see, we have a tendency to cling. We cling to people, experiences, and material possessions. And when we cling, the act of clinging can become more important than the joy that these people, experiences, and possessions bring us. As a result of the clinging, we can develop fears and anxiety related to the ultimate loss of these things.
In the book, Living with the Empty Chair, Roberta Temes discusses the experience of losing a loved one. She says, "When you no longer fear it or revere it, but can simply accept it, you will know that you are completing your grief work."
I think this is how it works. When we accept each moment, each possession, each person but do not cling to them nor obsess about the fear losing them, we are truly being present in the moment and can wholeheartedly embrace the gift that the relationship to these events, things, and people brings.
Wendy and I really enjoy our Sticky Toffee Pudding. Our morning coffee tastes a little bit better when we drink it from one of Gini's pottery mugs. Our friends and family are always a joy to us. And while we understand that one day each of these things will no longer be here, we have been blessed by them all along the way.
This is the principle of impermanence and the way we balance it is to live fully every single day.