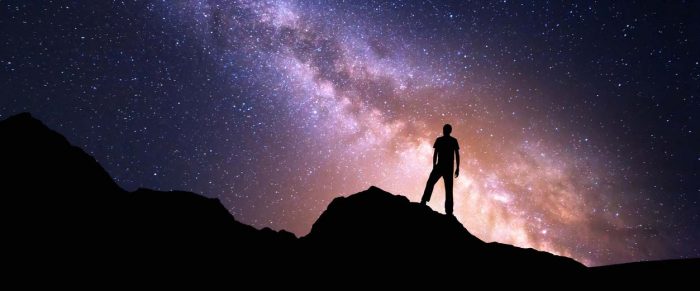 The following stories are true. The names have been omitted to protect the guilty. But you know who you are.
Recently, I was walking to my gate when I saw four airport employees pushing four empty wheelchairs. They were walking side-by-side while talking and laughing. It was an amusing sight. That is, until I realized they were taking up so much space on the concourse, there was only a small opening barely big enough for one person to pass. Hundreds of passengers were clustered towards that opening trying to get to their flights. Those employees, oblivious to the passengers, were showing symptoms of Center of the Universe Syndrome. And apparently, it's a very common disorder.
I was pulling into a hotel parking lot when a man who was texting on his phone walked directly in front of my car. Even worse, he stopped to finish his text and was standing about three feet in front of my bumper. He stood there for a few seconds and then suddenly realized he was not only in a roadway, but directly in the path of a car. While it occurred to me that if I had kept driving, I would have "thinned the herd," of course I didn't. Instead, I just sat there and experienced another person who was afflicted with Center of the Universe Syndrome.
At our grocery store, a woman was studying the label on a can of crushed tomatoes. Her cart was positioned diagonally so that her body and the cart took up the entire aisle. She was totally engrossed in the label and several people on either side of her cart were waiting for her to finish. Out of curiosity, I picked up a can of of the same crushed tomatoes just to see what was so interesting. Nothing caught my attention. My fellow shopper, however, had caught Center of the Universe Syndrome.
My wife and I use this phrase for people who are oblivious to the fact that other people also live, work, and function in their world. It's an interesting behavioral phenomenon and on some level, we're all guilty of it at one time or another. But the very nature of Center of the Universe Syndrome is that the offenders are totally unaware of their behavior. And for that reason alone, I think there is a relatively easy cure—we must operate with both self- and other-awareness.
Now let me be clear about something before we go on. I was not necessarily vaccinated against this syndrome. I am definitely self centered. In fact, I am the most important person in the world to me. I think about me all the time. I just want to do what I want to do and really don't want to do what I don't want to do. However, my simple self-centeredness becomes Center of the Universe Syndrome when my wants interfere with the wants and needs of others.
Here's an example. Sometimes when I travel, I have a tight connection time. If my initial flight is delayed, then I need to scurry to the next flight. And by "scurry", I mean "run like hell." As any traveler knows, when the plane gets to the gate and the seat belt light goes off, everyone jumps into the aisle to retrieve their overhead luggage so they can get off the plane as quickly as possible. If my plane has arrived a bit late, my need to get off the plane might very well outweigh the needs of those who don't have a tight connection. But, guess what? Everyone feels that their needs are the most important ones at that particular time.
If I jumped into the aisle and immediately started pushing my way to the front of the plane, I would be exhibiting Center of the Universe Syndrome. If, on the other hand, I consider that the other passengers on the flight may also need to get somewhere, I would simply wait my turn out of respect for them. It doesn't mean that I let everyone on the entire plane leave before I do. It just means that I wait until it's my turn.
I think this is what being both self- and other-aware is all about. We're aware of our own needs and trying to balance them with the needs of others.
Philosopher Martin Buber described this approach as treating other people as people rather than as objects. It's what he calls the I-Thou approach as opposed to the I-It approach. If we simply pay attention to our own behavior as well as to how our behavior affects those around us, we begin to consider people as human beings rather than objects used to meet our own needs.
Zig Ziglar, one of the greatest motivational speakers of our time, said, "You can get everything you want in life if you just help enough other people get what they want."
I really like that idea. If we help others, we help ourselves. While we probably shouldn't be motivated by the goal of only helping ourselves, the benefit is there nonetheless.
In a world where we're constantly told to "go after what you want," "don't let anyone stand in your way," and "do what you need to get ahead," this concept of considering others could be seen as a barrier to success. However, if we embrace the approaches of Buber and Ziglar, we might find success not in spite of others, but because of them.
If you think you might at times be guilty of having Center of the Universe Syndrome, consider expanding your center so that you include other people in your universe. And the next time I see you on a plane, we might just get stuck in the aisle for a quite a while because we'll both be saying, "No, please, you go first."